WORLEY BUILDERS, INC.
With more than 60 years combined construction history, Worley Builders, Inc., is devoted to value and excellence through quality workmanship and materials, creative and competitive selling and most importantly, pride and integrity in building standards.
The homes built by Worley Builders, Inc., are carefully researched and planned to include the features most sought by today's homebuyer. Each home is handcrafted, stud by stud, by veteran carpenters, on the home site of your selection in any of our beautiful Knoxville communities.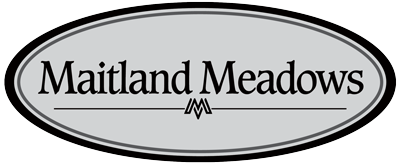 Now Pre-Selling Maitland Meadows!
Maitland Meadows offers new hand-crafted homes featuring convenient single-level living, a variety of open floors plans and garages to accommodate 2, 3 or 4 vehicles. Maitland Meadows is located convenient to all of West Knoxville in Karns, just minutes from Middlebrooke Pike and Ball Camp Pike. 28 spacious lots are available for purchase. To reserve your lot or learn more, call John Ritchie at (865) 387-3471.
OUR COMMUNITIES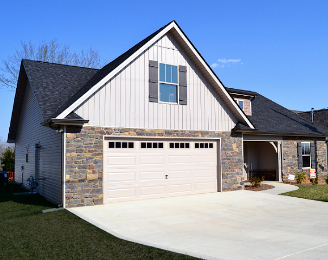 Blackstone
Farragut / Hardin Valley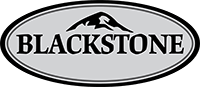 Blackstone is a new upscale neighborhood, located between Farragut and Hardin Valley, off Black Rd. and Campbell Station Road. Blackstone offers 8 hand-crafted floor plans, with homes starting from $202,900.
Open House each Sun 2 - 5PM & agent on site each Tue - Thu 4 - 5:30PM&nbsp&nbspGET DIRECTIONS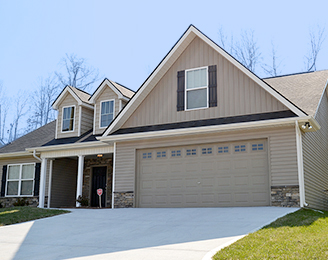 Bakertown Crossing
Karns / West Knoxville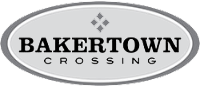 Bakertown Crossing is a beautiful new community located off Bakertown Rd. and Ball Camp Pike in Karns / West Knoxville. Bakertown Crossing offers 18 hand-crafted floor plans, with homes from $158,900.
Model available by appointment, call John Ritchie at (865) 387-3471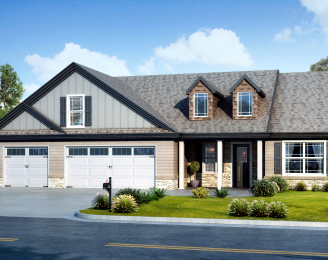 Maitland Meadows
Karns / West Knoxville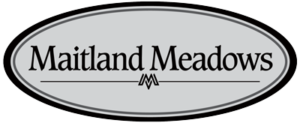 Maitland Meadows is a beautiful new community located minutes from Middlebrooke Pike and Ball Camp Pike in West Knoxville. Maitland Meadows offers 28 home lots, with 10 hand-crafted available floor plans, pre-selling now.
For more informaiton, call John Ritchie at (865) 387-3471
OPEN HOUSE
Visit our model home at 11702 Black Rd. in Knoxville during our Open House each Sun. from 2 -5PM. Our model home is also open with a representative on site each Tuesday through Thursday from 4 – 5:30PM. Make an appointment to visit our model home at a time that's convenient to you by calling John Ritchie at (865) 387-3471.

FLOOR PLANS
Each of our new home communities offer a variety of modern, hand crafted floor plans, ranging from around 1,000 to 2,500 square feet.  Explore our home plans to view plans for each community, as well as available options and upgrades.

PHOTO GALLERY
Worley Builders, Inc. has a lot to offer, and it shows. Take a look at some photos of our recently completed homes. Within our gallery you'll find a variety of interior and exterior home photos of various floor plans from several of our newer communities.

GET MORE INFORMATION
Worley Builders, Inc.
Request pricing, plat maps, floor plans or any other information…
FINANCING
Worley Builders, Inc. has the experience of yesterday which provides the knowledge for today. As a 2nd generation Builder/Developer we have the time tested ability to respond to market changes. We work closely by your side and continually research the market to help make financing easy and accessible.
For more information about our financing options, please contact us.
CUSTOMER REVIEWS
We are very pleased with our Worley home. We followed our construction all the way through and we know it is well built. We have had several questions since we moved in and they have all been answered in a timely manner. If something needed to be addressed in our home, someone would notify us within a day. They do not forget about you after you close on your home. We would highly recommend Worley Builders!
Tony & Jeanette L. – Bakertown Crossing
We are totally satisfied with the entire Worley organization – from the time we met with the New Home Consultant until the completion of the house – all questions were answered in a timely fashion. Their houses are quality built and affordable. Thank you all for making the dream of a new house in a great neighborhood an affordable reality.
Kim & Larry B. – Blackstone
Worley Builders is living up to their excellent reputation! Any concern is attended to promptly and to our complete satisfaction. Being in a construction zone is not painful because all of the contractors are friendly and pay attention to not block driveways or the flow of traffic. When the opportunity arises to chitchat with people, we tell them how satisfied we are with our move into this wonderful home.
John & Patsey P. – Blackstone
We had a very good experience with purchasing a new build house from Worley Builders. They are so professional and helpful. If there is any problem happening to the house under the one-year warranty, they respond very quickly to find a solution. I like this company with a trust. If there is a chance to buy another house, I would think about this company again.
Jim C. – Blackstone
This is my second home I have purchased from Worley Builders Inc. Both this time and last, I was treated with courtesy, prompt service and attention to detail. Any issues or questions I may have had were quickly addressed and taken care of. Each member of the team from real estate, construction to closing was professional and very friendly. Couldn't recommend higher buying from this company.
Eric J. – Bakertown Crossing
Throughout the process, all of the Worley employees have been a delight and very professional. I was very pleased with the number of options I had available to create the style of home I wanted with the features that were important to me including the ability to add upgrade options. They were extremely responsive when I had questions during the building process and more than thorough in our final walk-through at my Blackstone community home. If you are looking for a home to buy that will serve your family for many years, take a very close look at Worley Builders. I call my Worley Builders house my "age in place home" because I don't foresee the need to ever buy another house.
Donna S. – Blackstone
One of the best decisions I ever made was choosing Worley Builders to construct my new home at Bakertown Crossing. There are many reasons for me to recommend Worley Builders, but it is after my closing that the true nature of their company has been shown. They have stayed in touch with me and have gone ABOVE and BEYOND my expectations in their willingness to still answer my questions and help me enjoy my new home. They aren't just "building homes", they are building relationships of service and trust. I am so grateful for the first day I walked through the door of a Worley model home!
Deborah M. – Bakertown Crossing